Details of alleged domestic abuse have emerged against UFC Hall of Famer BJ Penn in the form of a restraining order set against him by his former spouse, Shealen Uaiwa . The news was made public after his attorneys were denied a request to suppress the details of the proceedings. His attorney, John Schmidtke Jr. has said that he cannot comment on the situation 'by law' as the allegations involve children. He also stated that the records contain 'incomplete infomation'. The document ordered BJ Penn to stay 100 feet away and refrain from contacting Uaiwa. He was later allowed supervised visits with his children, mediated by their attorneys.
The former two division UFC champion's estranged wife first filed for the order in October 2018. Uaiwa was granted a temporary restraining order and petition for an order of protection. In February, the restraining order was extended by the Hawaiian Family Court, expiring in October 2021. No formal charges have been currently made against Penn.
The alleged abuse against Uaiwa and also his children allegedly span the duration of their decade long partnership. The allegations were made in a statement written by Uaiwa, obtained via public records and first reported by MMA Junkie. In the letter, BJ's former partner and mother to his children has stated the following:
"Said to me, 'because you're not a man you think you can't get knocked the f**k out'."
"BJ threatened that he was going to kill my brother, that he could kill my whole family."
"Oct 5, 2018 My oldest daughter Aera told me she rather jump off our balcony at our home then hangout with their her father."
"BJ tried to get me to have sex with other men. He tried to get me to smoke marijuana (Peer pressure). When he gets high he wanted me to perform sexual acts and if i didn't he would get angry and yell at me."
"I have not reported any of those incidents because of his name, reputation, the control he has had over my life and I was scared."
"There has been so many incidents throughout our relationship. These are just more recent incidents."
The statement then proceeds to detail his history of drug abuse and also states that once Uaiwa woke to find her then husband 'scared because he had gotten cocaine on their daughter'. The incident resulted in her calling BJs' father to help deal with the situation. Uaiwa also alleges another cocaine related incident at 'The Prodigy's 2015 Hall of Fame induction night.
The last fight Penn won was in 2010 when he knocked out disgraced UFC veteran Matt Hughes. BJ fought Jon Fitch to a draw in 2011 and lost the next six consecutive fights. His last fight was in December 2018 when he was submitted via a heel hook by Ryan Hall in the first round.
BJ Penn will be fighting in Rio De Janerio at UFC 237 on May 11 against Clay Guida.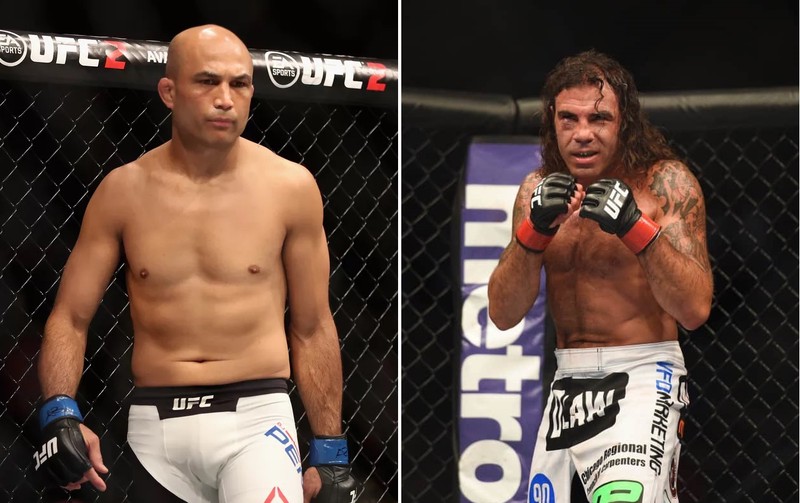 Make sure to follow @ThePlanetMMA for all of your MMA news!